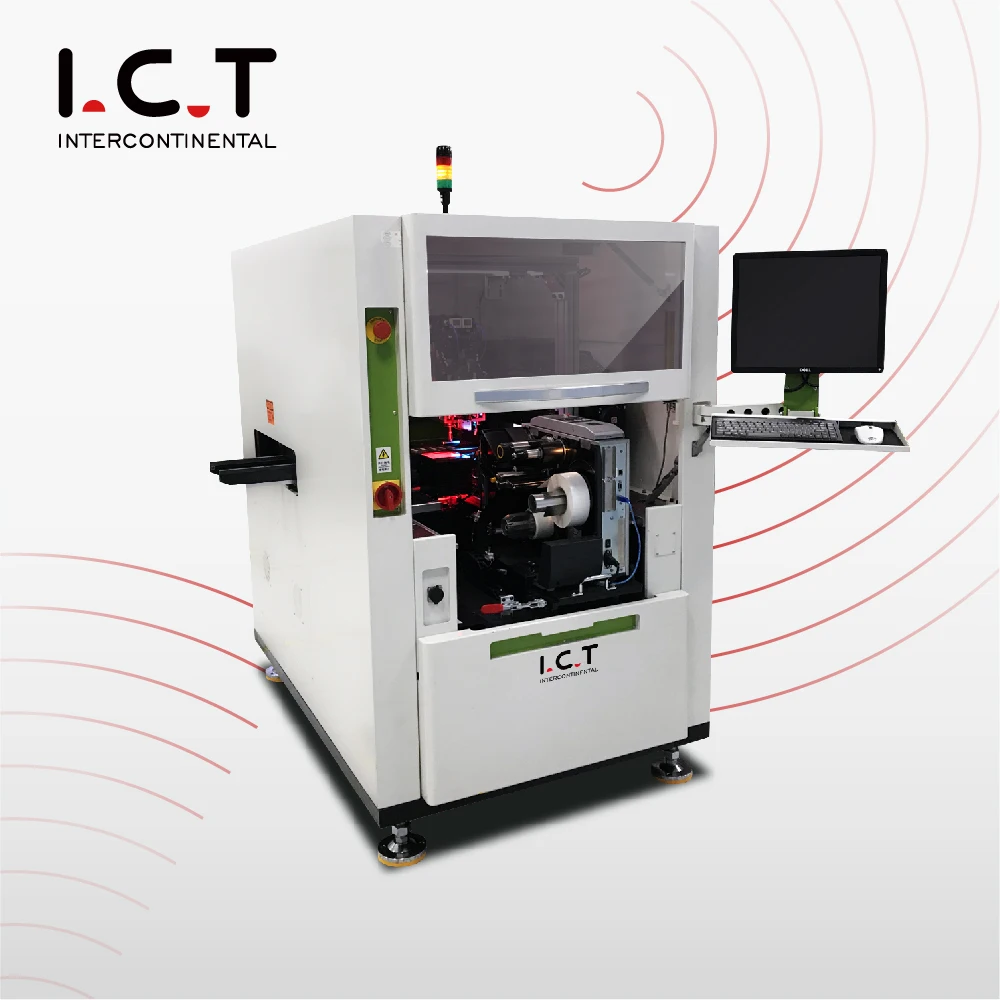 Offline Automatic SMT PCB Labeling Mounter
Offline Automatic SMT PCB Labeling Mounter
❙ Introduce of SMT Label Mounter
High quality automatic pcb label mounter, smt labeling machine, smt label mounter, online smt label mounter, pcb board automatic labeling machine, with best price.
This unit is used to mount Various barcodes label (1D, 2D, labels with different background paper colors),Various film products (translucent, opaque, different colors, different thicknesses).
1. R&D, design and manufacturing in Taiwan
2. ln-line/Off-Line mode.
3. The X,Z,R axis adopts servo module with high precision and high speed.
4. It can realize the adsorbing and mounting of printed roll-up labels.
5. Configuring printer can realize the function of print-and-paste.
6. Configure a reader to read validation or upload barcode information.
7. The Z-axis can be adapted to label PCBA at different heights.
8. Standard 2 groups of mounting head, can adsorb 2 labels at the same time.
9. Each group of mounting heads is equipped with independent vacuum detection to prevent leakage and falling of the mark. 10. Online database system to upload and feedback barcode information.
11.360 °servo rotation, control mounting.
12.600dpi latest zebra industrial grade printer.
13.5 million industrial cameras, with three-color light source, to deal with various labels.
14.Interconnection with MES system to provide production statistics related information.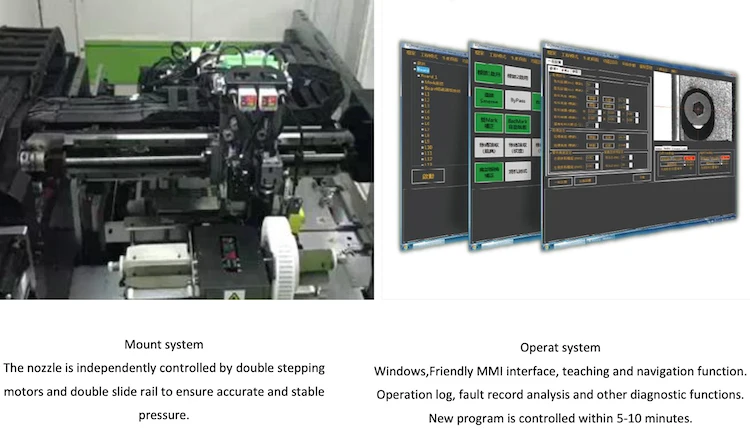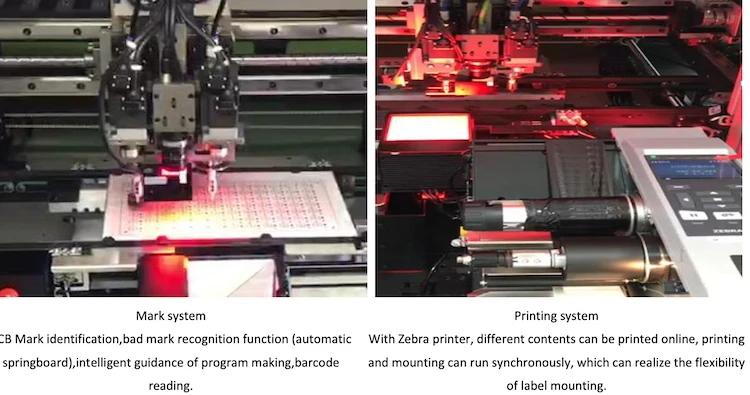 ❙ Specification of SMT Label Mounter
Model

I.C.T-310
I.C.T-310P
Internal Printer

N/A
Zebra Brand

Speed

3500Pcs/H

Label Size

3*3 ~ 50*50mm

Labeling Precision

±0.05mm

Labeling Angle

360°

Labeling Heigh

0.6-7.0mm

Nozzle

2
Feeder Input
2
1
PCB Size

L50*W80mm ~L450 * W350mm; Thickness 0.5mm-6mm

Position System

5M CCD

Body Size

L1000 *W1200 *H1500 mm

Weight

1250Kg

Click Here Get More Informaion!

❙ I.C.T Customer Factory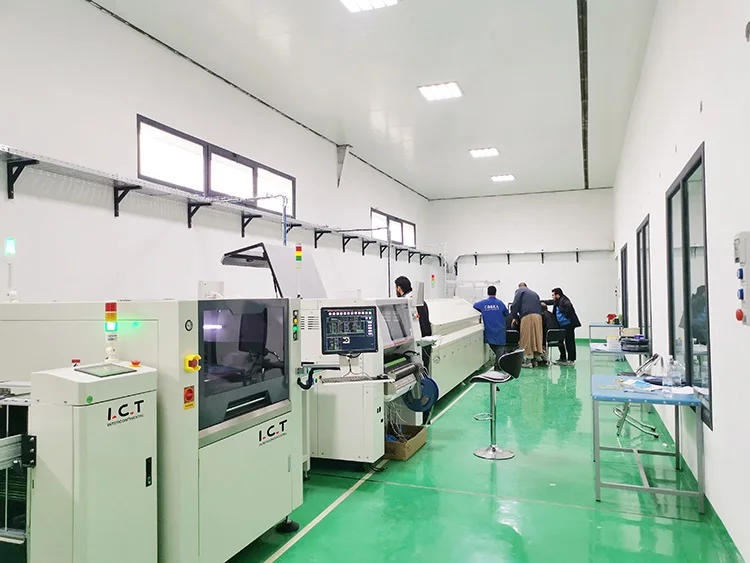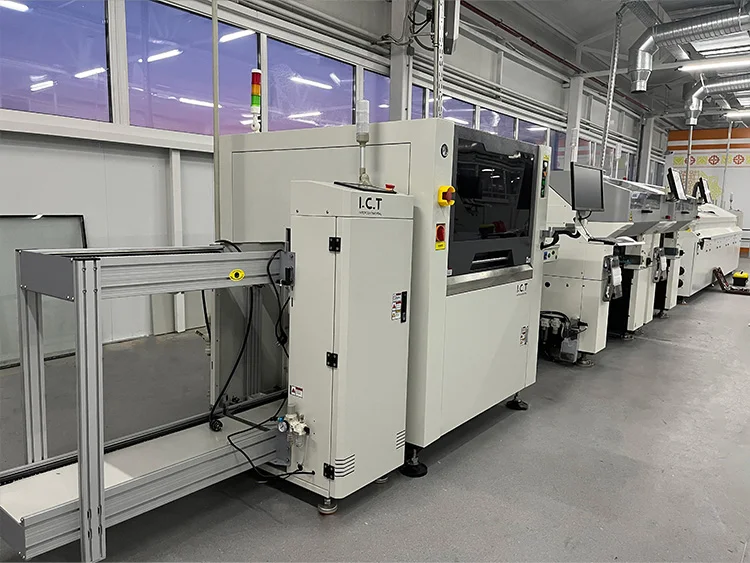 ❙ Company Profile
I.C.T is a manufacturer of SMT machines. It mainly provides customers with SMT Production Line including SMT Stencil Printer, Pick and place machine, Reflow Oven, SMT AOI Machine, Wave Soldering Machine and PCB Handling Machine etc.
I.C.T has more than 25 researches on SMT and DIP technology, for the world Customers provide SMT total solutions. There are successful cases of SMT technical team in Asia, Europe, America, Africa, and Australia.
I.C.T provide SMT solutions at various stages according to the different needs of customers. I.C.T is not only a provider of SMT equipment and technology, but also is the customer's escort in the field of SMT and DIP.
Successful Experience:
I.C.T's Customer In 35 Countries Around the World
1. We Have Been Helping Customers To Build a Lot of New Factories Around the World.
2. Training More Than 500 Experts and Technician for Customers.
3. Became the Most Reliable Chinese Partner for You.
For SMT Factory Setup, We Can Do for You:
1. We Provide Full SMT Solution for You
2. We Provide Core Technology With Our Equipments
3. We Provide The Most Professional Tech Service
Click Here Get More Informaion!
❙ I.C.T SMT Machine Exhibition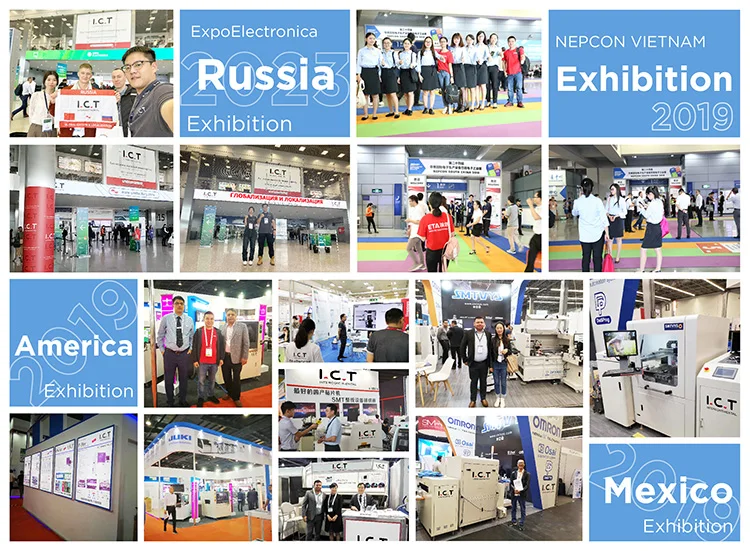 ❙ I.C.T Global Service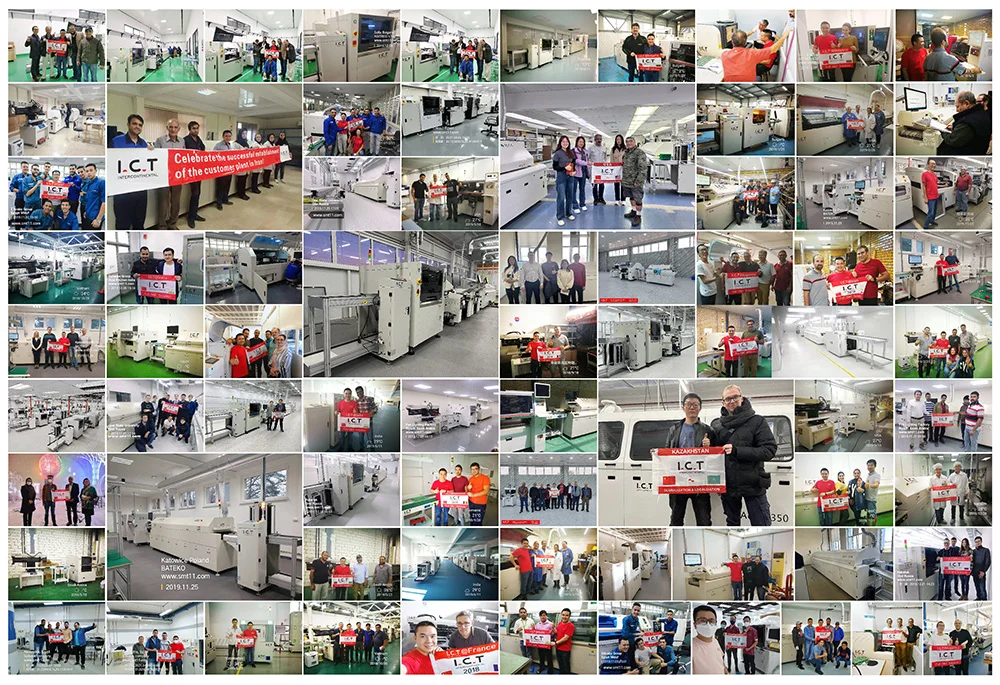 Welcome more people to discuss with us about SMT technologies and solutions, please Contact Us for more information:
Tel: +86 13670124230 (WhatsApp/Skype/WeChat), Email: info@smt11.com / etasmt@foxmail.com
❙ SMT Label Mounter Video