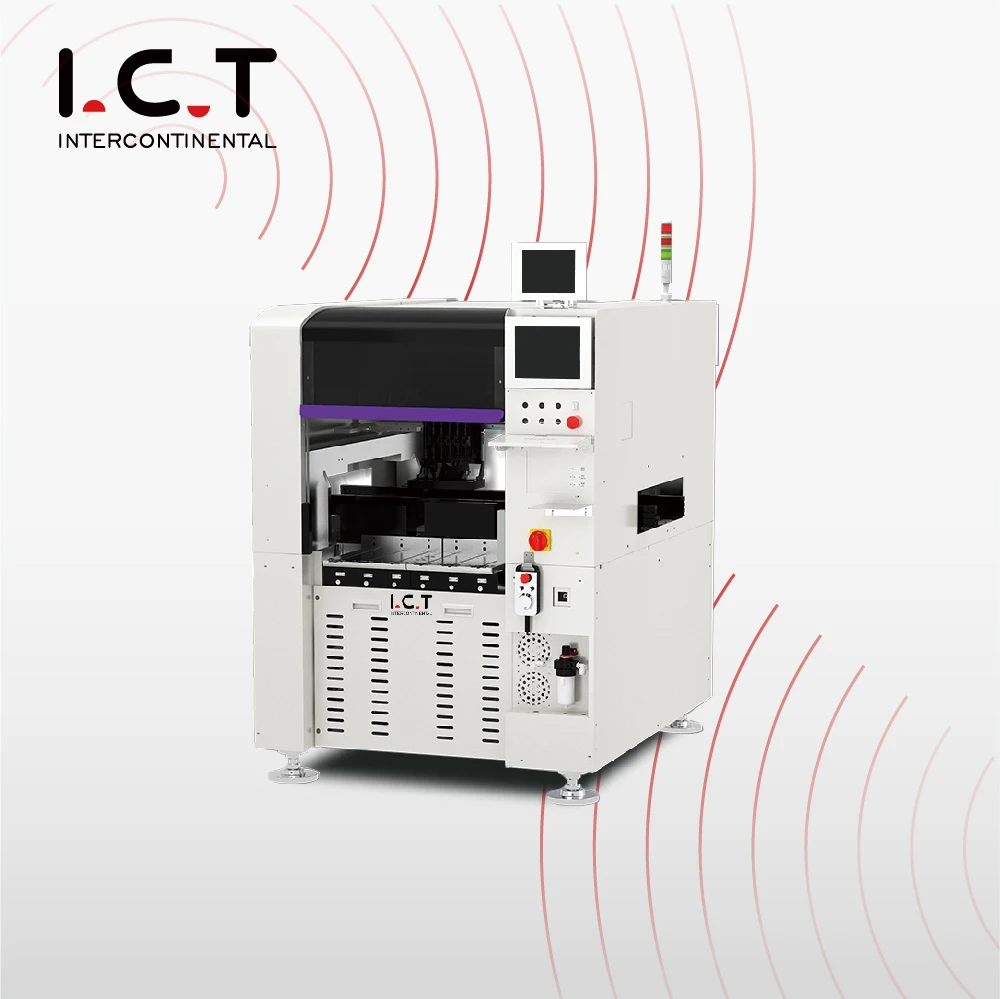 Eyelet Pin Insert Machine
Eyelet Pin Insert Machine
❙ Introduce of Eyelet Pin Insert Machine
1. Speeds up to 12000/hour; 2. Bent foot detection, automatic recognition; 3. Dual bowl feeder for efficient and simple feeding; 4. Low maintenance feeder technology; 5. Double head work, higher speed and better stability.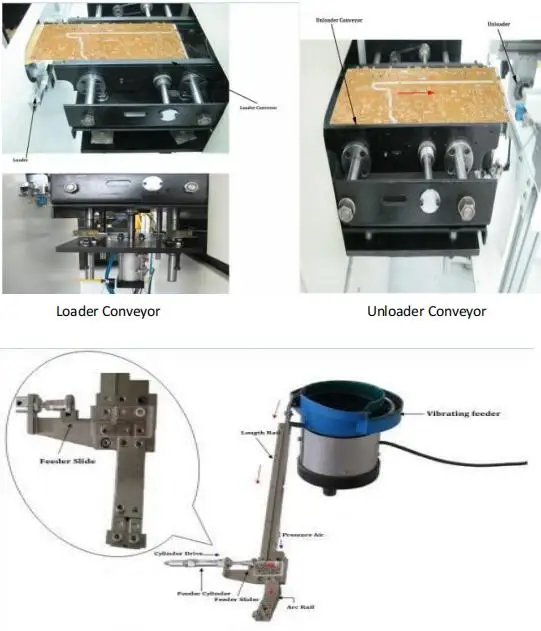 Feeder Station 1. Vibrating feeder sequence bulk rivet/Eyelet pin to length rail; 2. Use Eyelet/Pin's weight through length rail slide down to feeder slider; 3. Feeder Cylinder drive the feeding slider to push the eyelet/pin on arc rail one by one; 4 . Pressure air put eyelet/ pin through arc rail and push it to the material Clip of insertion Head.

X-Y Working Area 1. The Loader conveyor transport the PCB to X-Y work table, X-Y servo motor to drive the X-Y work table positioning; 2. After base part of Insertion Head finish the insertion (Detection system will inspect the insertion successfully into the next step, if not finish then repeat this action), X-Y work table will transport the completed insertion PCB to Unloader conveyor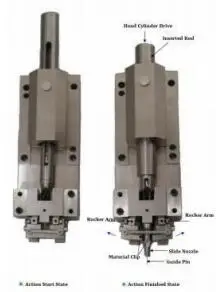 Insertion Part 1. Head Cylinder drive the insertion rod and under pressure, guide pin through eyelet/pin pisitioning; 2. Conical part of slide nozzle will push rocker arm with material clamping to opening to both sides, Slide nozzle will press Eyelet/pin to the through hole of PCB
❙ Specification of Eyelet Pin Insert Machine
| | |
| --- | --- |
| Model | I.C.T-S7000 |
| Insertion rate | 12000PCS/ H |
| PCB Size | 50*50-400*400mm |
| PCB Thickness | 0.79-2.36mm |
| Component Height | 0-18mm |
| Component Interval | 3mm |
| Insert head | 2 pcs |
| Machine size (mm) | 1700*1500*1800mm |
| Weight | 1800kg |
| Power supply | AC220V 50HZ/60HZ 2.0KVA |
Automatic Soldering Robot
❙ Introduce of Automatic Soldering Robot
Soldering Principle:
Operation mode: Multi-axis drive manipulator and software control to achieve precise positioning of the welding head.
Welding method: high temperature eddy current heating with a soldering iron.
Working principle: Fix the soldering iron on the robot, move to the specified welding coordinates, and automatically feed the wire at the tip; the soldering iron is welded at high temperature and engaged with the target.
Introduce:
I.C.T soldering robot is a soldering robot with soldering wire feeding motion system. high frequency heartig system with rapid heat recovery, soldering tip is easy to te exchanged with low cost .Break tin automatic solder wire feeder can reduce flux remaining problem after soldering.

Applications:


❙ Specification of Automatic Soldering Robot
Model
I.C.T-SR300

I.C.T-SR530

I.C.T-SR250D

I.C.T-SR250DD

Platform Number

1
1
2
2
Head Number

1
2
1
2
Heating Power

150W
300W
150W
300W
Max. PCB Size(mm)

300*300

500*300

250*250 for each Platform

250*250 for each Platform

Driving Mode

Step Motor

Control Mode

Teach Pendant

Dimension(mm)

620*660*770

780*660*770

780*660*770

780*660*770

Weights
60 Kg
65 Kg

70 Kg

75 Kg

Click Here Get More Informaion!
❙ I.C.T Customer Factory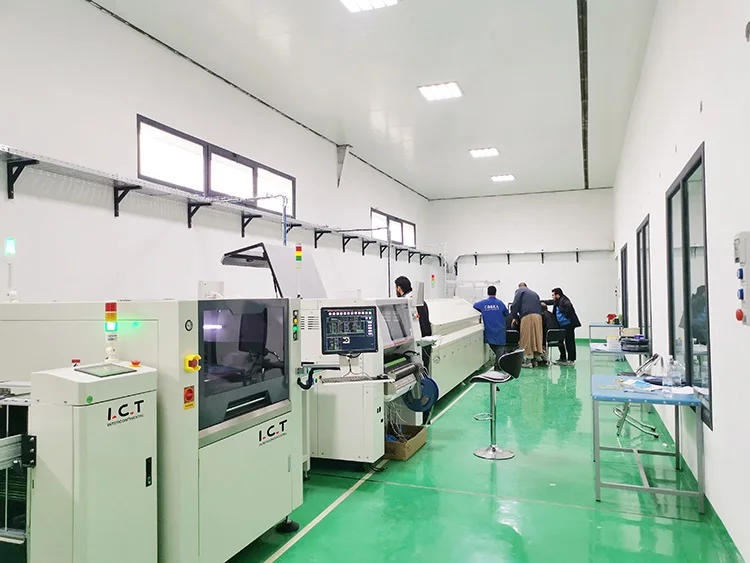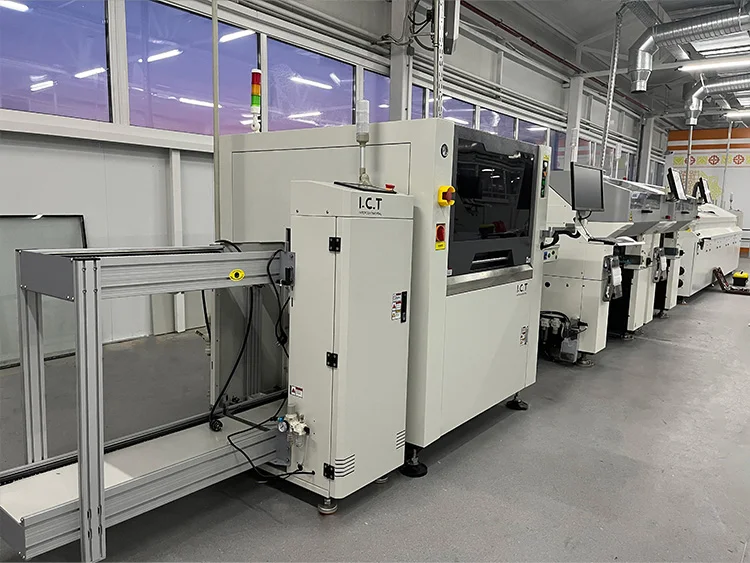 ❙ Company Profile
I.C.T is a manufacturer of SMT machines. It mainly provides customers with SMT Production Line including SMT Stencil Printer, Pick and place machine, Reflow Oven, SMT AOI Machine, Wave Soldering Machine and PCB Handling Machine etc.
I.C.T has more than 25 researches on SMT and DIP technology, for the world Customers provide SMT total solutions. There are successful cases of SMT technical team in Asia, Europe, America, Africa, and Australia.
I.C.T provide SMT solutions at various stages according to the different needs of customers. I.C.T is not only a provider of SMT equipment and technology, but also is the customer's escort in the field of SMT and DIP.
Successful Experience:
I.C.T's Customer In 35 Countries Around the World
1. We Have Been Helping Customers To Build a Lot of New Factories Around the World.
2. Training More Than 500 Experts and Technician for Customers.
3. Became the Most Reliable Chinese Partner for You.
For SMT Factory Setup, We Can Do for You:
1. We Provide Full SMT Solution for You
2. We Provide Core Technology With Our Equipments
3. We Provide The Most Professional Tech Service
Click Here Get More Informaion!
❙ I.C.T SMT Machine Exhibition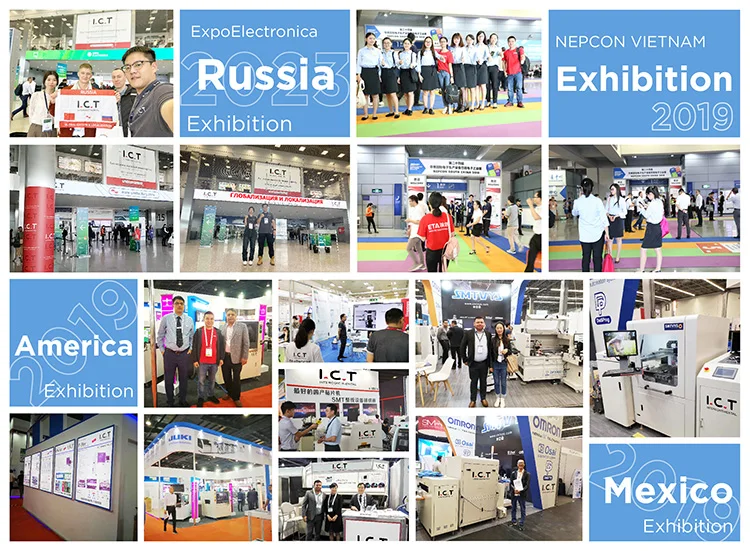 ❙ I.C.T Global Service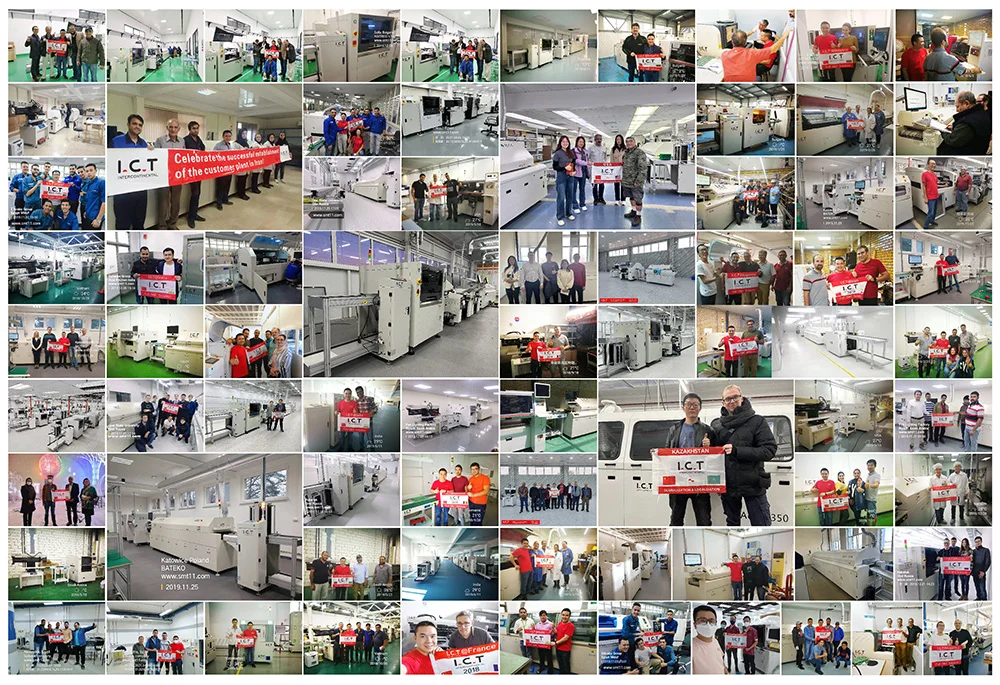 Welcome more people to discuss with us about SMT technologies and solutions, please Contact Us for more information:
Tel: +86 13670124230 (WhatsApp/Skype/WeChat), Email: info@smt11.com / etasmt@foxmail.com
❙ I.C.T Eyelet Pin Insert Machine Video