Antioxidant Sn100c Lead Free Solder Bar For Solder Wave
I.C.T | Antioxidant Silver Soldering Tin Lead Free Solder Bar for Solder Wave
❙ Introduction

I.C.T has been working with suppliers to develop environmentally friendly lead-free solders and related materials and can now supply products that deliver high reliability. We also stand ready to work with customers in developing improved soldering materials and processes.Our objective is maximizing customer satisfaction by achieving the best possible quality and yield.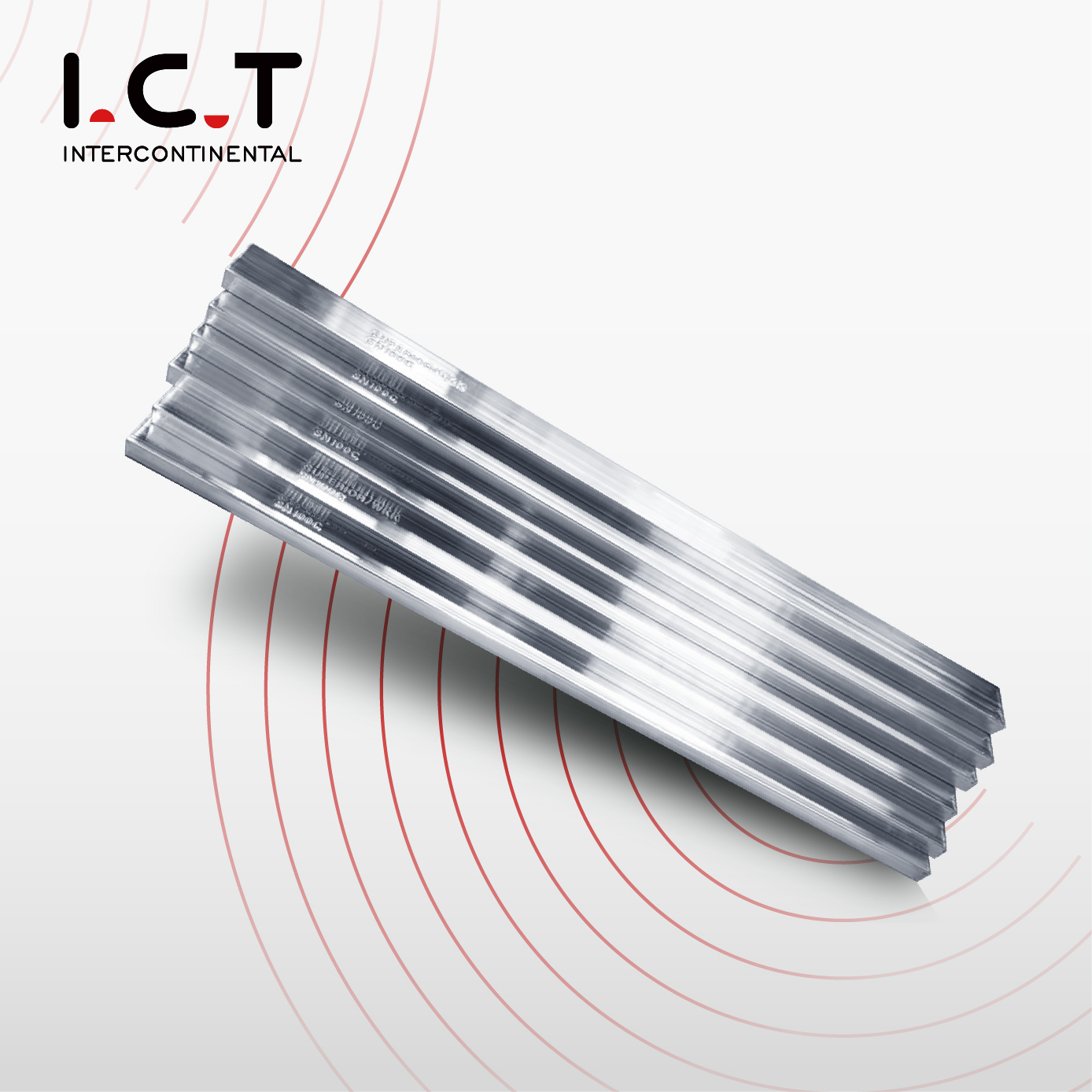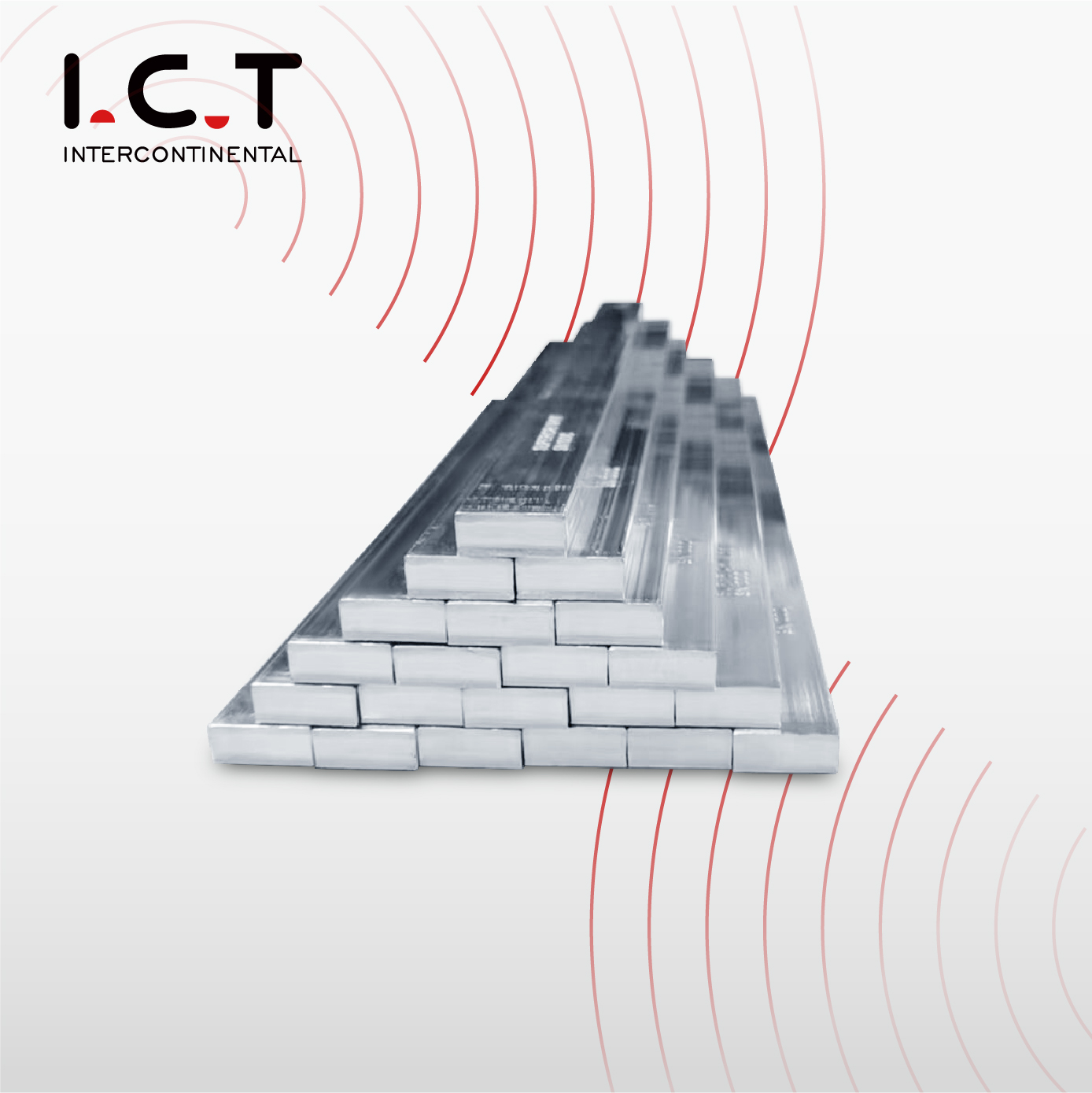 For Wave Soldering SN100C(Sn-Cu-Ni+Ge)
SN100C is being used in thousands of wave soldering machines around the world and has proved its reliability in products exposed to the most severe service environments.
High Reliability Lead-Free Solder SN100C(Sn-Cu-Ni+Ge)
TOP Advantage of Wave Solding Machine:
Simple: combined with advanced international concepts, based on the Oriental-designed operating system, easy to learn, easy to maintain.
Expertise: learn imported reflow oven's advanced design concepts, and the components are using imported top brands.
Hedging: Import hardware configuration,low failure rate in production,more than a decade service life.
Safety: Based on the general rules of international design, close to imported reflow rating, the highest security level.
Stable: mature software, hardware and top production processes ensures stability of each equipment.
❙ Specifications
Alloy
Product code
Melting point(℃)
Sn
Ag
Cu
Ni
Ge
Other
Sn-Cu-Ni
SN100C
R
-
0.7
0.05
≦0.01
-
227
SN100CL

R
-
0.7

0.05
≦0.01
-
227
SN100C3
R
-
3.0
0.05
≦0.01
-
227-310
SN100C4
R
-
4.0

0.05
≦0.01
-
227-310
❙ I.C.T Exhibition
❙ Automatic Screwing Robot Certificate
❙ I.C.T Global Service
❙ FAQ
Q: What we can do for you?
A: Total SMT Machines and Solution, professional Technical Support and Service.
Q:Are you a trade company or a manufacturer?
A: OEM & ODM service are available.
Q: What is your delivery date?
A: The delivery date is about 35 days after receipt of payment.
Q: What is your payment terms?
A: 30% deposit in advance and 70% balance before shipment.
Q: What your main customers?
A: Huawei,Foxconn,Vtech,Sumida,Kemet,Vishay,Bosch,Canon.
Q: Why choose us?
A: Leading SMT Supplier in China; Trade assurance to USD 560,000+; Professional after-sales service team.